ffSPIRIT OF TRAVEL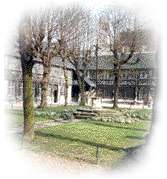 To Travel - Is it only to move, as our suitcases do ?
In travel we discover and experience.
For me travel means meeting someone and discovering what he created. Travelling is Learning about and understanding monuments, landscapes, history and culture of mankind. Come discover the traditions, culture, gastronomy, and faith in Normandy.